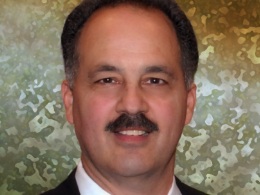 Today I had the privilege of meeting
Gary DeMar
, President of
American Vision
in Atlanta and we recorded several short programmes about the history of Christian Zionism for his daily podcasts. You can listen to the audios or watch the videos:
Christian Zionism and the Middle East Conflict
An Overview of the History of Christian Zionism
Christian Zionism and the Middle East
Culture Wars of Middle Eastern Civilizations
Gary is a graduate of Western Michigan University (1973) and earned his M.Div. at Reformed Theological Seminary in 1979. In 2007, he earned his Ph.D. in Christian Intellectual History from Whitefield Theological Seminary. Author of countless essays, news articles, and more than
27 book titles
,
he also hosts The Gary DeMar Show, and History Unwrapped—both broadcasted and podcasted. Gary and Carol are members of Midway Presbyterian Church (PCA).
His book
Last Days Madness
has been a great inspiration to me in my own research, in particular. I recommend it highly.
"The end is here...again. At every calendar milestone, self-proclaimed modern-day "prophets" arise to stir up a furor rivaled only by the impending apocalypse they predict. This doom-and-gloom prognostication is not only spread by a few fanatics, but millions of Christians, including some of the most recognized names in mainstream Christianity who are caught up in the latest "last days" frenzy. Seduced by the popular craze, they are driven not to action, but to radical inactivity, ineffectiveness, and lethargy while waiting for the easy-out "end."
In this authoritative book, Gary DeMar clears the haze regarding "end-times" themes by explaining in clear language the interpretation of the time texts, the Olivet Discourse, the rebuilt temple, the abomination of desolation, the man of lawlessness, 666, the return of Christ, the cursed fig tree, the passing away of heaven and earth, the antichrist, armageddon, the rapture, the identity of "mystery Babylon," and more. He sheds light on the most difficult and studied prophetic passages in the Bible, including Daniel 7:13-14; 9:24-27; Matt. 16:27-28; 24-25; Thess. 2; 2 Peter 3:3-13, and many more.
But more than this, DeMar tests your views, renews your zeal for the living truth, and encourages you to escape the paralysis of last days madness. This is the most thoroughly documented and comprehensive study of Bible prophecy ever written! Last Days Madness will be your survival guide and spiritual compass to insure you escape the paralysis of last days madness."
I interviewed Gary about the work of American Vision